ABOUT US
Welcome to Fully Fyne
A premium haircare brand made exclusively for fine hair, finally!
We understand how challenging it can be to find the right products for your hair and the frustration that comes with it. After speaking with a ton of fine-haired queens we discovered that we all share these common struggles:
The struggle of finding the right products for our fine strands.
The struggles we face with confidence due to societal beauty standards and unrealistic expectations.
But here's the truth:
Your fine hair is a gift and we are here to help you see its true beauty.
ENDING FINE HAIR STRUGGLES
CELEBRATING FINE HAIR
At Fully Fyne, we believe in celebrating the natural beauty of fine hair while putting an end to these struggles. We know that fine hair requires special and delicate care, which is why our formulations are carefully designed to be gentle and effective. Our one-of-a-kind formulas are made with carefully selected ingredients to nourish, restore, enhance, and care for your delicate strands from roots to ends.
In a world that often makes us feel inadequate for having fine hair, we stand by you with open arms, ready to embrace and uplift your journey. After years of endless research, we have gained a deep understanding of what your fine hair needs. By combining wisdom and science, we have carefully formulated our products with utmost care to address the unique requirements of fine hair. Our devotion lies in providing incredible products designed specifically for fine hair that make your hair look and feel its best.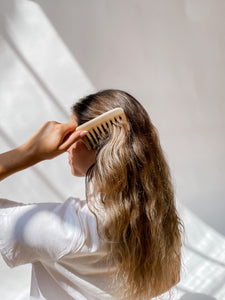 MORE THAN JUST A BRAND
FULLY FYNE IS A COMMUNITY
We're building a supportive space where individuals with fine hair can come together to share their stories, gain confidence, and uplift one another. Together, we're redefining beauty standards and celebrating the unique allure of fine hair.
Join us on this empowering journey. Discover the beauty of your fine hair and embrace your hair with pride knowing that we are here to support you, celebrate you, and help you find the joy and confidence that comes with fully embracing your fine strands. You deserve to feel empowered and amazing, no matter your hair type. Together, we're embracing our natural selves and standing up against the notion that fine hair is anything less than extraordinary.
A NOTE FROM OUR FOUNDER
FROM A FINE-HAIRED WOMAN TO ANOTHER; I SEE YOU, I HEAR YOU AND I FEEL YOUR STRUGGLES.
I know how challenging it can be to find products that truly work for our delicate strands. For far too long I felt frustrated in my own search. After years of extensive research, I decided to create a haircare brand that brings all of us fine-haired babes together and creates a space just for us.
At Fully Fyne, we believe that fine hair doesn't mean dull hair. Our mission is to give you the peace of mind you deserve by carefully creating high-quality formulas that are tailored to your specific needs to make sure everyone feels confident in their own hair! 
We're committed to solving all of your fine hair woes once and for all. Let's make beautiful and bouncy tresses together – it's time to celebrate being Fully Fyne!
It's time to celebrate being Fully Fyne! 
We won't weigh you down.
With love and celebration, The Fully Fyne Team