OUR MISSION
celebrate and enhance the natural beauty of fine hair
We provide tailored, high-quality products that address the specific needs of fine-haired individuals.
Our goal is to empower individuals with fine hair to embrace their unique beauty with confidence.
OUR RANGE
MEET YOUR NEW ESSENTIALS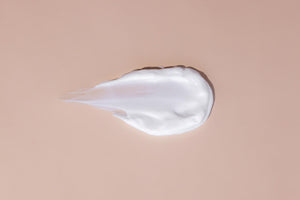 THE SCIENCE
WHERE SOFT MEETS STRONG
Discover how The Fyne Mask works to dramatically strengthen fine hair, whilst boosting moisture and volume.
LEARN MORE
Our vision at Fully Fyne is to redefine beauty standards by celebrating and appreciating fine hair. We aim to be the go-to brand for individuals with fine hair, offering exceptional products that nourish and enhance their delicate strands. We envision a future where finding the right products for fine hair is no longer a struggle and where individuals feel proud and confident in their fine hair.
Together, let's embrace the full potential of being Fully Fyne.
A NOTE FROM OUR FOUNDER
From a fine-haired woman to another; I see you, I hear you and I feel your struggles.
I know how challenging it can be to find products that truly work for our delicate strands. For far too long I felt frustrated in my own search. After years of extensive research, I decided to create a haircare brand that brings all of us fine-haired babes together and creates a space just for us.
At Fully Fyne, we believe that fine hair doesn't mean dull hair. Our mission is to give you the peace of mind you deserve by carefully creating high-quality formulas that are tailored to your specific needs to make sure everyone feels confident in their own hair! 
We're committed to solving all of your fine hair woes once and for all. Let's make beautiful and bouncy tresses together – it's time to celebrate being Fully Fyne!